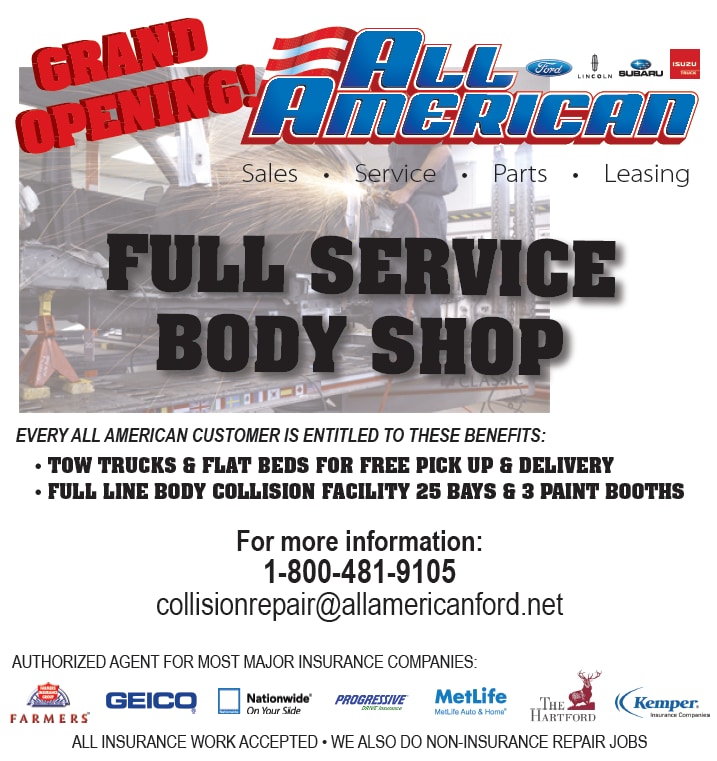 Our Full Service Body Shop at Our Hackensack, NJ Ford Dealership Will Get Your Ride Back to its Best Shape
Some accidents are simply unavoidable. But what happens next is in your hands, and with our full service auto body shop available at our Hackensack, NJ Ford dealership serving Paramus, Teaneck, Bergenfield and Garfield, you'll have a great option to make your car whole again. You'll want the trusted experts here at our body shop to take care of anything, from small scratches and dents, to more involved collision repair work. Give us a call at 1-800-481-9105 for more information and to make an appointment as quickly as possible.
Whether your car was dinged in a parking lot, or if you were in a collision, you'll want to bring it to our body shop for all kinds of structural repairs. Body damage isn't just an eyesore, it's also potentially dangerous as your car's structural integrity could be compromised. Just like with the repair work offered at our service center, our body shop is dedicated to making sure your travels remain safe. Thanks to the state-of-the-art equipment, certified auto body technicians and a well-equipped facility, our Hackensack body shop proves to be the number one spot in the area for auto body repairs.
Beyond the high-quality work conducted here at our body shop, we also accept most major insurance companies, and we'll even do non-insurance repair jobs. That gives you much more flexibility in a pinch, and you won't have to wait as you figure out those details if your car requires immediate attention. Additional benefits include free pick up and delivery with tow trucks and flat beds that are capable and equipped to bring your car back to the shop.
From small dings and dents to heavy body damage, our body shop can make your vehicle whole again. Come on over to All American Ford of Hackensack today and we'll be happy to help you out.